How to choose the right paintings for our home?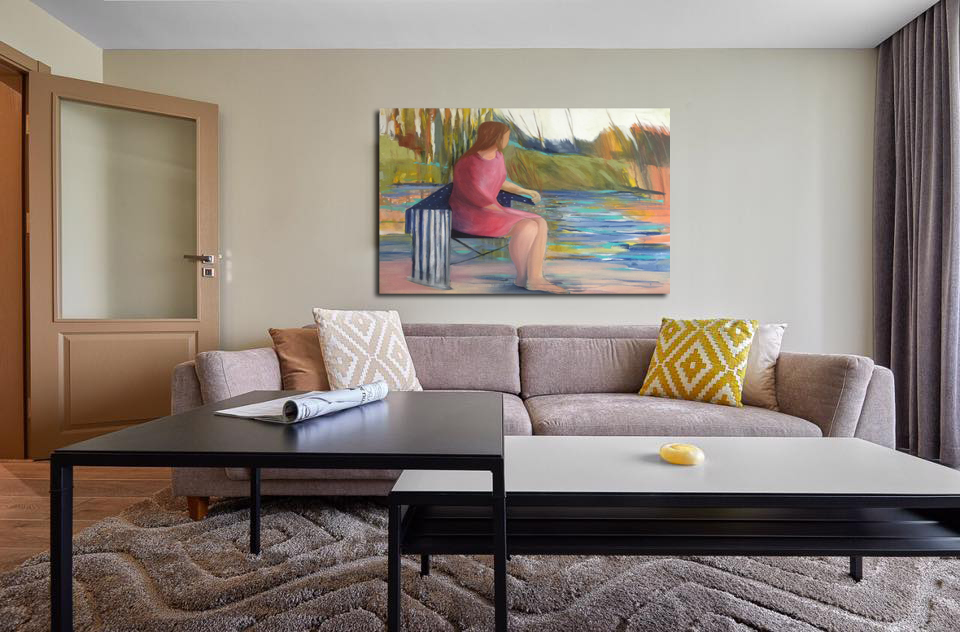 How to choose the right paintings for our home ? Most likely , many of you have run into this issue.  Off course not all people have need of art in their home. But if you are one of those who do not like bare walls, then this article is for you. There are many options to fill empty spaces, especially with the advancement of digital technology today – prints, photo wallpapers, etc., but we will focus on the paintings.
If you chose to have paintings in your home, then coming  question  what kind of painting – landscape, still life, figure composition, contemporary art, abstract or classical? Today we have a big variety. First we have to mention that for each room the painting selection is different. I think we don't need to mention that it wouldn't be appropriate to put a naked body in the living room, where you eat – its place would be in the bedroom, and we should be careful with portraits if we have such family – the most appropriate space for them is vestibule, they can also be placed in some corner in the living room, if it's big. With great care, we should chose our paintings in living room precisely, because we see them most often – while we cook, while we drink coffee, have dinner, rest and all other things from everyday life. It is very difficult to find a painting that will give you the pleasure of looking at it every day without getting bored and bringing you a pleasant mood, a memory, a sense of something that makes you smile while doing all those routine things, but it is not impossible. This will  be the best choice for a painting in your home – the one you chose with your heart, not the one you bought just to fill the empty space, matching the color of  interior.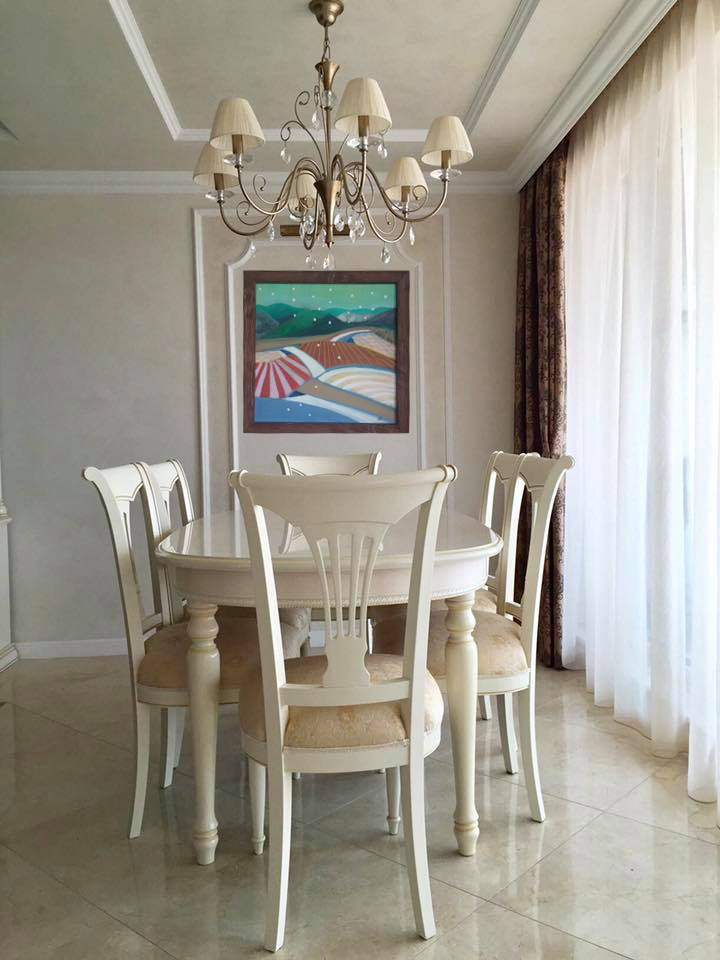 If you are moving into a new home and have hired an interior designer, you can work with him to select the right paintings for your home. Many designers already work with a range of artists and know what would fit to your project. For example, if you have decided to make your home in  a common style – for example marine, retro, vintage, minimalist, the proposals will come very easily.
If your home has a minimalist design then abstract paintings, monochrome and contemporary solutions – digital works and any kind of mixed techniques would definitely fit.
If your apartment is dominated by vintage furniture, then classic realistic art would complement the interior well – landscapes, still lifes and more genre diversity .
If your home is avant-garde with bright colors , you can choose from abstract paintings, pop art paintings, collages, digital artwork, graphics and more.
If your home is nautical-style, then we can  offer Nadya Peovska  "Underwater" series, as well as any other creators working on marine topics with different stylistic techniques.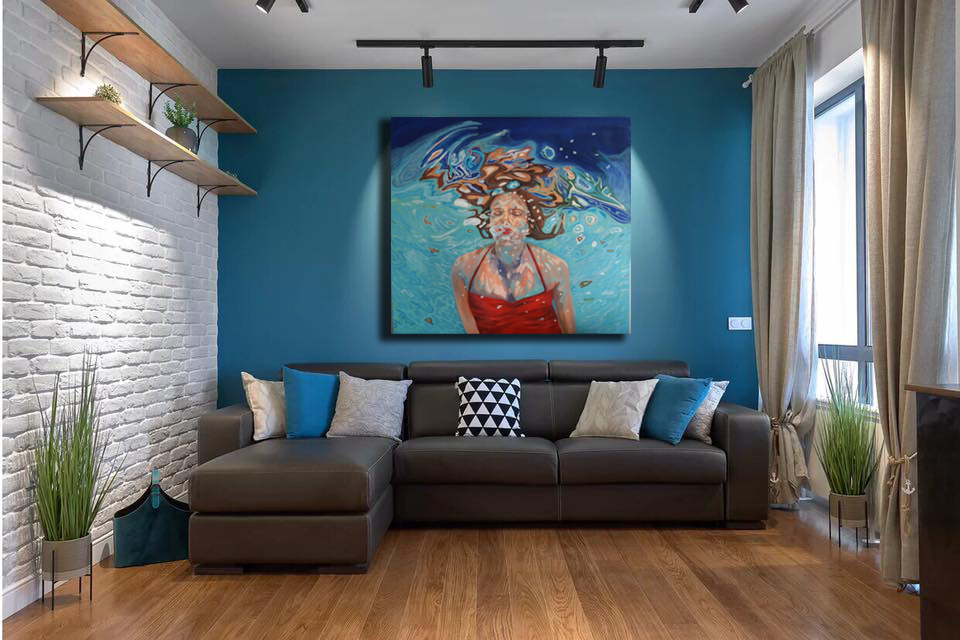 Whatever you choose, just follow your heart and if any painting catch your eye then ask yourself if this painting is not your painting?
The most important thing is that it brings you peace and pleasant emotions.
The used interior models from photos are design solution by GDesign – Gergana  Doseva.